Radio Times, Sub Editor
Employer

Location

London

Salary

£27,500 based on a 4 day work week

Closing date

24 Jun 2022
View more
Industry

Job Type

Hours

Sector

Discipline
Job Details
Description
Sub-Editor, Radio Times (up to £27,500 based on 4 day week)
Immediate is the special interest content and platform company. Our fast-growing, multi-platform media business is home to over 1,000 people across eight divisions. We own and operate some of the best-loved brands in the UK. And we only focus on special interest markets, engaging over 75million global passionate consumers each month, offering them world-class content and innovative new products and services. Immediate was named the UK's Best Place to Work by Glassdoor in 2022.
About the role
Radio Times is one of the most familiar and trusted media brands in Britain. This reputation resides in large part in the high quality and depth of its printed TV and radio channel listings.
We are looking for a bright and ambitious Sub-Editor to join the magazine's TV listings team. It is essential that applicants understand and respect the importance of accuracy, precise description, house style, good writing – and hitting tight deadlines. Candidates should also be knowledgeable and enthusiastic about TV and be familiar with anything from soaps' plot lines and TV quiz formats to the latest big dramas and headline-making documentaries.
Our Sub-Editors are responsible for all aspects of our listings pages including;
Writing programme billings and picture captions
Proof-reading Indesign pages prepared for us by the Press Association
Checking times/titles/billings against the broadcasters' schedules
The role is part-time, working 4 days per week:
Tuesday 10am-6pm; Wednesday 10am-7pm; Thursday 9am-7pm; Friday 10am-2pm
(but note that from October to December, in the run-up to the Christmas issue, staff will need to work 5 days per week)
Requirements
Knowledgeable and enthusiastic about TV and familiar with anything from soaps' plot lines and TV quiz formats to the latest big dramas and headline-making documentaries
Highly accurate with the ability to write precise description in Radio Times style
Excellent communication skills, particularly written
Experience in subbing TV listings is an advantage
A keen eye for detail is essential
Able to work to tight deadlines
Must be able to show a good understanding of our readers
Ability to contribute ideas, communicate openly and positively with the team and external stakeholders
Ability to juggle tasks and prioritise well
Experience of In Design is essential
Experience and knowledge of media law is desirable although training can be given
Benefits
A relaxed working environment with regular socials including a summer festival
Immediate Community webinars including Yoga, exercise, cooking classes and so much more!
25 Days holiday plus a day for your birthday and a company day
A progressive and transparent culture with clear career progression
Flexible working
Cycle to work scheme
Competitive pension plans
Life Assurance
A newly renovated modern office with lots of collaborative spaces
We pride ourselves on our open, collaborative, and dynamic culture. This encourages our people to thrive, and give their best whilst being supported, developed, and nurtured. As we care about our people, our environment, and the impact we make, we have an active Diversity & Inclusion network, comprehensive well-being programmes, and clear sustainability strategies.
Diversity, equity and inclusion are at the heart of all our values and leadership behaviours to ensure Immediate remains a place where everyone feels included and empowered;
We care
We succeed together
We enjoy the ride
We are bold
We never settle
We get on with it
People are at the heart of our business and creating a diverse and inclusive working environment is extremely important to us. Immediate is an equal opportunities employer. We will never treat anyone less favourably because of their sex, gender reassignment, pregnancy and maternity, marital/civil partnerships, sexual orientation, race, nationality, ethnic origin, age, religion or belief or disability. We are also committed to supporting applications from those who are returning to work following a career break, maternity leave or caring responsibilities.
Company
Our Mission
We are building a significant, fast-growing, dynamic multi-platform consumer media business that delivers for its consumers, its commercial partners, its people and its shareholders.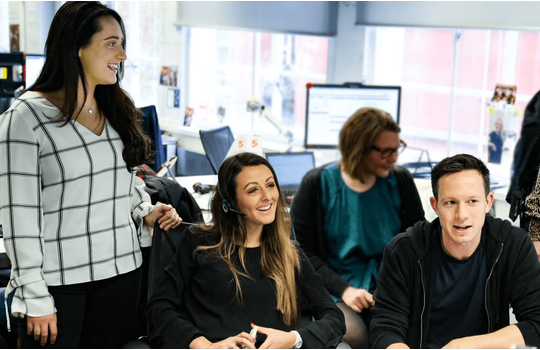 We reach over 87 million consumers across multiple platforms and a range of specialist markets including Entertainment, Craft, Gardening, Food, Cycling and Science & History. In today's rapidly changing landscape, investment in culture and people is an important differentiator. We invest in leadership, development and training to create a culture that allows us to be nimble, collaborative and high energy – so we can take advantage of the significant opportunities we see ahead.
https://youtu.be/l46tUFg-kyA
Our Culture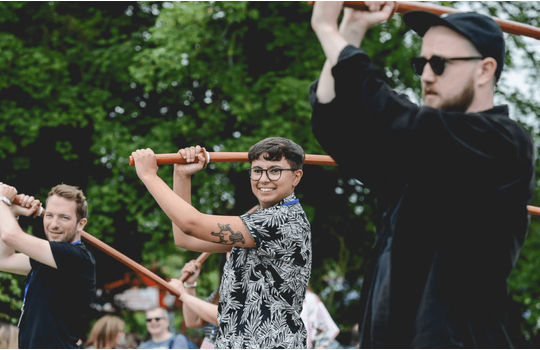 Creativity, innovation and an entrepreneurial spirit define our culture, so working with us is stretching and rewarding. We're a company that's changing fast, and we've created a culture that encourages people to give their best and thrive.
Find Us
Website

Telephone

020 7150 5000

Location

Vineyard House
44 Brook Green


London


London


W6 7BT




United Kingdom
Get job alerts
Create a job alert and receive personalised job recommendations straight to your inbox.
Create alert