RadioTimes.com, Sci-Fi Fantasy Editor
Employer

Location

London (Greater) (GB)

Salary

34000

Closing date

22 Aug 2022
View more
Industry

Job Type

Hours

Sector

Discipline
Job Details
Sci-Fi Fantasy Editor, London (hybrid), circ. £34,000
WE ARE IMMEDIATE
Immediate Media is the special interest content and platform company. We own and operate some of the best-loved brands in the UK including Radio Times, BBC Good Food and BBC History. We only focus on special interest markets, engaging over 82 million passionate consumers globally each month, offering them world-class content and innovative new products and services. Immediate has been rated as the 4th best company to work for in the UK 2022 by Glassdoor.
Content – Passion – Engagement
Our focus is to help our audiences get the most out of the things they love. Our people are as passionate about their subjects as our consumers.
About the role
RadioTimes.com is recruiting a Sci-Fi & Fantasy Editor to oversee coverage of science-fiction programming for the UK's favourite TV and entertainment website.
This role will report directly to the News Editor and, working alongside our audience development team, will be responsible for driving scaled audiences while spearheading, shaping and evolving RadioTimes.com's industry-best Sci-Fi & Fantasy coverage. On a daily basis, they will drive the reach and reputation of the site by providing expert analysis and explainers, insightful features and exclusive interviews with the talent behind the biggest shows on television, as well as new and innovative experiences for users to bring them closer to the shows they love.
The ideal candidate will have previously written about and commissioned TV content for a major entertainment brand, have a proven track record of driving scaled audiences through their ideas and using data to inform key editorial decisions. They will be SEO savvy, thrive in a busy working environment, be a fastidious planner and have experience delegating to junior staff and commissioning freelancers.
They should be knowledgeable and passionate about science-fiction's biggest hitters and unsung gems across both linear and streaming, possessing the analytical skill to unpack the latest spoilers and speculation surrounding Doctor Who, Marvel and Star Wars, with the kind of instincts that can pick out the next Stranger Things on Netflix before it takes off.
As Sci-Fi & Fantasy Editor, the successful candidate will be an outward facing ambassador for the brand both within the industry and with the public. They will have great contacts, the ability to land the biggest name talent and experience of talking about TV on broadcast media.
Key skills:
Impeccable knowledge of and passion for Sci-Fi & Fantasy across all platforms, including upcoming shows and "hits of the future".
Brilliant understanding of digital journalism and the TV and entertainment landscape
Enviable contact list which will bring the biggest names and stories to the site
A clear vision of how to increase audience and reputation for the Sci-Fi & Fantasy section.
Excellent written and communication skills
High-level SEO knowledge
Ability to use data to inform quick editorial decisions
Great understanding of media law
Requirements Essential Skills
Previous senior editorial role at a major online publication
Proven track-record of increasing audience acquisition and engagement through data-led journalism
SEO training
Media law training
Experience of working closely with senior editorial and audience development teams
Experience managing team members, plus prioritising and delegating tasks.
Experience commissioning freelance writers
Experience breaking and brokering exclusive content
Experience using Trends tools including but not limited to Google Trends
Experience using analytics tools including but not limited to Google Analytics.
Experience commissioning multi-platform content including video and podcasts
Broadcast experience (preferred)
Benefits
A relaxed working environment with regular socials including a summer festival
Immediate Community webinars including Yoga, exercise, cooking classes and so much more!
25 Days holiday plus a day for your birthday and a company day
A progressive and transparent culture with clear career progression
Flexible working
Cycle to work scheme
Competitive pension plans
Life Assurance
A newly renovated modern office with lots of collaborative spaces
We pride ourselves on our open, collaborative, and dynamic culture. This encourages our people to thrive, and give their best whilst being supported, developed, and nurtured. As we care about our people, our environment, and the impact we make, we have an active Diversity & Inclusion network, comprehensive well-being programmes, and clear sustainability strategies.
Diversity, equity and inclusion are at the heart of all our values and leadership behaviours to ensure Immediate remains a place where everyone feels included and empowered;
We care
We succeed together
We enjoy the ride
We are bold
We never settle
We get on with it
People are at the heart of our business and creating a diverse and inclusive working environment is extremely important to us. Immediate is an equal opportunities employer. We will never treat anyone less favourably because of their sex, gender reassignment, pregnancy and maternity, marital/civil partnerships, sexual orientation, race, nationality, ethnic origin, age, religion or belief or disability. We are also committed to supporting applications from those who are returning to work following a career break, maternity leave or caring responsibilities.
Company
Our Mission
We are building a significant, fast-growing, dynamic multi-platform consumer media business that delivers for its consumers, its commercial partners, its people and its shareholders.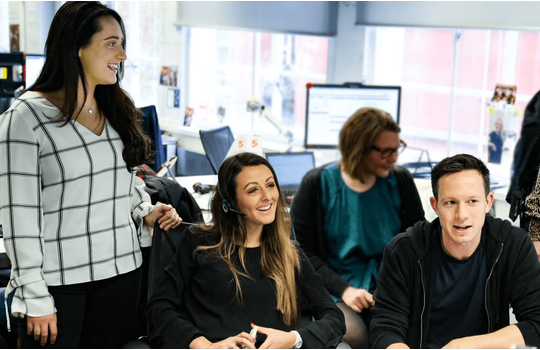 We reach over 87 million consumers across multiple platforms and a range of specialist markets including Entertainment, Craft, Gardening, Food, Cycling and Science & History. In today's rapidly changing landscape, investment in culture and people is an important differentiator. We invest in leadership, development and training to create a culture that allows us to be nimble, collaborative and high energy – so we can take advantage of the significant opportunities we see ahead.
https://youtu.be/l46tUFg-kyA
Our Culture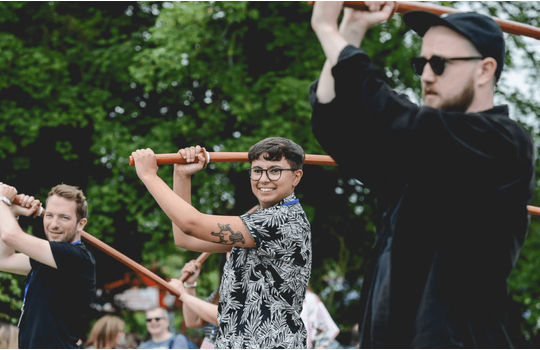 Creativity, innovation and an entrepreneurial spirit define our culture, so working with us is stretching and rewarding. We're a company that's changing fast, and we've created a culture that encourages people to give their best and thrive.
Find Us
Website

Telephone

020 7150 5000

Location

Vineyard House
44 Brook Green


London


London


W6 7BT




United Kingdom
Get job alerts
Create a job alert and receive personalised job recommendations straight to your inbox.
Create alert